Employees on Kloepfel Consulting
Interview with Desiree Herbst – Consultant at Kloepfel Consulting
Why did you apply to Kloepfel Consulting?
After doing my degree, I knew I wanted to go into consulting. Just by chance, whilst doing my degree I met someone who already knew KC and had lots of good things to say about it. After looking at the website and a few press articles about KC, I was convinced that KC was the right consultancy for my entry into professional life.
What is everyday life like for a consultant at Kloepfel Consulting?
Everyday life as a consultant at Kloepfel Consulting is definitely varied and interesting. You can get an insight into and gain experience in many different areas of different companies. General tasks include data analysis, creation and agreement of tender documents and strategies, as well as supplier negotiations. Working as a consultant at KC also involves being on the customer's premises from Monday to Thursday, which in many cases means that you are not at home during this time, but rather in a hotel.
What have been your highlights at Kloepfel Consulting?
My biggest highlight was being able to uncover considerable potential in a goods group in which the customer didn't believe I had much hope for success. I had to fight hard for internal drawings to be created so that I could make investigations on the parts on the market, but with potential of 16% (€ 120,000) it was definitely worth it.
Another highlight was the Kloepfel summer outing, where colleagues from all of the sites were able to meet for the first time or get to know each other better, and enjoy an enthusiastic exchange of experiences.
What, in your opinion, are the necessary prerequisites for being successful at Kloepfel Consulting?
In my opinion, anyone who wants to be successful at KC needs to be open to new tasks and responsibilities. You should also bring a high level of flexibility and creativity, as there's no master plan (thankfully) and every customer has their own needs and expectations. As we work with Excel a lot, any applicant needs to be familiar with the programme and its functions. In my view, another prerequisite is for you to enjoy working in a constantly changing environment (different customers, different colleagues on projects, etc.).
What makes Kloepfel Consulting special?
Work-life balance is given high importance! Kloepfel is also a big team, where everyone learns from everyone!
How would you describe the relationship between colleagues?
The relationship between colleagues is great! We support one another and are constantly expanding our horizons. Here there is no such thing as an "elbow mentality" as may be found at other consultancies.
What tips would you give applicants?
Applicants should show what added value their skills and experience will bring to KC in their application. It is also important to have a serious and reliable appearance, whilst remaining friendly and sincere. Applicants should show their creativity, as this is often required in the everyday life of a consultant.
What word best describes Kloepfel Consulting?
Young / dynamic
---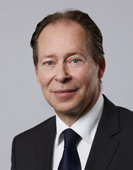 Interview with Thomas von Waldthausen– Key Account Manager at Kloepfel Consulting
How did you come to work for Kloepfel Consulting?
Kloepfel Consulting was recommended to me by someone who knew the managing director, and I simply got in touch.
What tasks does your daily work for Kloepfel Consulting entail?
My tasks in sales include directly contacting small and medium-sized enterprises – here the managing director or owner. Secondly, I also deal with selected associations, shareholding companies and banks.
What have been your highlights at Kloepfel Consulting?
Aside from the company excursion last year, visiting production facilities of companies in vehicle construction. It's always interesting to see what differences there are, as well as what overlaps can be found for the project. The visit to Europe's largest manufacturer of semitrailers was definitely an example of this.
How does Kloepfel Consulting differ from other purchasing consultancies?
On the one hand, it is the combination of technical and commercial management knowledge teamed with expertise in global procurement markets. On the other hand, Kloepfel Consulting has a good feel for the needs of small and medium-sized enterprises.
What, in your opinion, are the necessary prerequisites for being successful at Kloepfel Consulting?
You need to have a feel for customer's needs, and be able to handle these and communicate the technical limitations and economic requirements both internally and externally at all times. This should be paired with a thirst for knowledge, interdisciplinary thinking and a good dose of resilience.
What would you say to new employees to help them on their way?
Be yourself – don't pretend to be something you're not. Our consultancy business isn't a stage show; it lives on generating real benefits for the customer and communicating this correctly. At the start you can't do everything, but you can learn everything – success is determined not just by your attitude towards new tasks but by really living the idea of customer proximity. And of course, you need hard work, discipline and reliability when dealing with your assigned tasks, in order to ensure that the team is successful.
How would you describe the relationship between colleagues?
Friendly; we're almost like family.
What word best describes Kloepfel Consulting?
Pragmatic