Advisors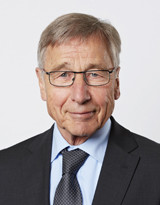 Dr. h. c. Wolfgang Clement
Chair of the Advisory Board
Dr. h. c. Wolfgang Clement was minister-president of the state of North Rhine-Westphalia from 1998 to 2002, and German minister for labour and economic affairs from 2002 to 2005.
After completing his Abitur school leaving examinations, a traineeship with a newspaper, a degree in law and his 1st legal state exam, as well as an assistantship with the Institute for Procedural Law at the University of Marburg, Clement started out as a political editor in 1968, before becoming head of the politics division, and finally deputy editor-in-chief, for the Westfälische Rundschau newspaper in Dortmund. From 1986 to 1989 he was editor-in-chief for the Hamburger Morgenpost newspaper.
From 1981 to 1986 Wolfgang Clement was spokesman for the national board, as well as – from 1985 to 1986 – deputy national director of the SPD party. In 1989 the minister-president of North Rhine-Westphalia at the time, Johannes Rau, appointed him head of the state chancellery. From 13 July 1990 he occupied this office as minister for special affairs. After the state elections in 1995, he joined Rau's cabinet as minister for economic affairs, SMEs, technology and transport.
On 14 July 1997 he was granted an honorary doctorate (Dr.-Ing. e.h.) by the electrical engineering faculty at the University of Hagen. On 12 November 2004 he received an honorary doctorate (Dr. jur. h.c.) from the legal faculty at Ruhr University, Bochum.
Wolfgang Clement is an author and freelance columnist, as well as a member of various supervisory boards, boards of trustees and advisory boards for national and international companies, and scientific institutes. He is the vice-chair of the Frankfurt's Future Think Tank (Frankfurter Zukunftsrat).
---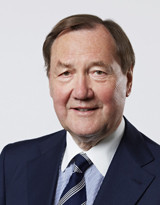 Wilfried Mocken
Vice-Chair of the Advisory Board
Following his training in retail and wholesale, Wilfried Mocken became director of sales at Convent Knabber-Gebäck GmbH & Co. KG, Cologne, in 1971. He worked in collaboration with the company Underbeg AG from the foundation of the company "sportfit", now Valensina GmbH, in 1981, before moving to Underbeg in 1982. There, he was appointed chief representative of H. Underberg-Albrecht KG in 1982. Mocken has been chair of the board at Semper idem Underberg AG since 1988. After its transformation into Semper idem GmbH in 2009, he became chief representative for the holding company Underberg GmbH & Co. KG, a family-run enterprise.
Mocken has been a member of the board of the German association of spirit manufacturers and importers (BSI) since 1987. From 1993 to 1996 he was vice-president of the BSI.
In 2009 former German president Dr. Horst Köhler awarded Mocken an order of merit at the suggestion of minister-president Dr. Jürgen Rüttgers
---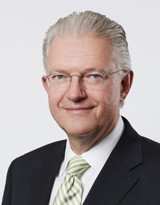 Dr. Carl Albrecht Schade
Member of the Advisory Board
Dr. Carl Albrecht Schade completed his Diplom degree in business administration in 1980, and did a doctorate at Johann Wolfgang Goethe University, Frankfurt am Main, in 1984 to earn the title Dr. rer. pol.
From 1981 to 1989 Schade worked for various banks, in the commercial and corporate finance divisions. From 1989 to 1996 he was commercial director for SMEs (annual turnover DM 450 million). From 1996 to 1998 Schade managed the North Rhine-Westphalia branch of IKB Deutsche Industriebank AG in Düsseldorf. Following this, Schade was a member of the board of WGZ – Bank West-deutsche Genossenschafts – Zentralbank AG in Düsseldorf until 2002, where he was responsible for all corporate client and private equity transactions. From 2002 to 2003 he was a partner of DIC Deutsche Investors Capital AG.
Today, Schade is a managing partner of Dr. Schade GmbH & Co. KG Finanzberatung, Düsseldorf, as well as CFO and shareholder of ADELTA.FINANZ AG, Düsseldorf.
---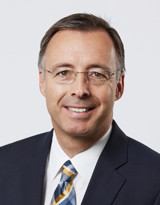 Bernd Sexauer
Member of the Advisory Board
To this day, Bernd Sexauer has realised investments of more than EUR 350 million as part of around 50 private equity transactions. The specialist brings 20 years of expertise in private equity to the advisory board. He has a wide range of transaction experience, with a focus on small and medium-sized enterprises. His extensive expertise in a broad range of corporate and financing situations (succession, growth, IPO, restructuring, etc.) is supported with international activities, including in company and fund shareholding, and various offices and roles.
Following his banking internship in Cologne, Mr Sexauer completed his degree in business administration at Goethe University, Frankfurt am Main, with a Diplom degree with distinction. Bernd Sexauer worked for Deutsche Beteiligungs AG in Frankfurt am Main until 2006, and, as a long-standing member of the executive board, had co-responsibility for the development of buy-out business. Following this, he worked as managing director of DZ Equity Partner GmbH in Frankfurt am Main until 2008. He was then a managing partner of Prolimity Capital Partners in Frankfurt am Main, which specialises in restructuring situations. Most recently, he was the sole CEO of listed company Heliad Equity Partners.
---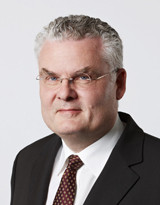 Thomas Hetmann
Member of the Advisory Board
Between 1983 and 1989 Thomas Hetmann studied for a degree in economics at Ruhr University, Bochum. Following completion of his Diplom degree in economics, Hetmann worked for accounting firm Arthur Andersen from 1989 to 1997, most recently as a senior manager, auditor and tax advisor.
After working for Arthur Andersen, Hetmann took on the role of head of accounting and group financial reports with Hoechst Marion Roussel AG in Frankfurt in 1997. In 1999 he moved to Veba Oel AG in Gelsenkirchen. There he worked as head of accounting, bookkeeping and controlling. In 2000 Hetmann moved to Bayer AG in Leverkusen. There he was head of the group financial reporting division and the business partnering group. He was also a member of the board at Pallas Versicherung AG, an insurance company belonging to the Bayer AG Group.
From 2001 to 2006 Hetmann sat on the executive board of Deutsche BP AG/ARAL AG as financial director, in Bochum and Hamburg. From 2006 to 2009 he worked for INA – Holding Schaeffler KG, and was responsible for the finance division and the corporate development of the Schaeffler Group as international director for finance and CFO. Over the following two years, Hetmann worked as a freelance tax advisor and corporate consultant. From 2011 he began working for Fujitsu Technology Solution in Munich, including as CFO for the CEMEA & I region, as well as deputy CEO in this area.