Executive Board & Partners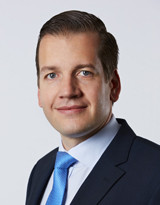 Marc Kloepfel
Managing Director
Marc Kloepfel specialised in the areas of purchasing, logistics and supply management early on in his international degree. In 2007 he founded the company Kloepfel Consulting together with Efe Duran Sarikaya. With over 15 years of cross-industry experience in holistic procurement optimisation, he is also a sought-after speaker and interviewee.
Alongside this, he has gotten involved in various international economic organisations that aim to promote purchasing. At Kloepfel Consulting he is responsible for the strategic alignment of the company, as well as project management. In addition, Marc Kloepfel is responsible for the management of the foreign sites in Austria, Poland, Switzerland and Slovakia.
---
Efe Duran Sarikaya
Managing Director
Efe Duran Sarikaya studied business administration in Germany and Spain. He has a wealth of experience from over 350 projects carried out with small and medium-sized enterprises, with a purchasing volume of around 8 billion euros. According to WirtschaftsWoche magazine, Efe Duran Sarikaya – along with Marc Kloepfel – is one of the leading purchasing and supply chain experts in the German-speaking world.
He is also a sought-after interviewee in the areas of negotiation, lean management, value analysis and risk management. In addition, he is involved in organisations such as the German materials efficiency agency (demea), which aims to promote efficient use of production materials. Efe Duran Sarikaya is also involved in various international economic organisations that aim to promote purchasing. At Kloepfel Consulting he is responsible for the management of several projects, as well as the consultancy firm's sales.
---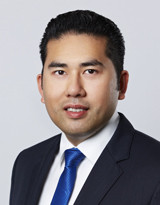 Thanh-Duy Tran
Partner
Thanh Duy Tran is a partner of Kloepfel Consulting, as well as an industrial engineer with a focus on production technology. For more than ten years now, he has been optimising the purchasing and supply chains of small and medium-sized enterprises and corporate groups. Thanh Duy Tran has so far handled around 90 purchasing projects with a procurement volume of 3.5 billion euros. The specialist develops purchasing and supply chain strategies for technical requirements with low quantities or single quantities. Alongside technical supplier management, his areas of specialisation include cross-departmental optimisation management for purchasing, product costs and manufacturing processes. At Kloepfel Consulting Thanh Duy Tran is responsible for the areas of technical projects, special vehicle construction, (special) mechanical engineering and plant engineering. Thanks to his intercultural strengths and experience, he is considered one of the leading supplier managers in the sector on international procurement markets.
---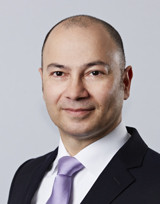 Osman Cetinkaya
Partner
Osman Cetinkaya gained initial consulting experience in the area of process optimisation / quality management as early as during his degree in business administration. Following this he spent several years strengthening his consulting expertise working for an international management consultancy. He then moved to a line function role in the commercial field and helped shape the still very new teleshopping sector over 10 years as part of a variety of management roles.
Most recently, he was responsible for the areas of purchasing, logistics, call centre and sales for a medium-sized mail order company. At Kloepfel Consulting Osman Cetinkaya is responsible for projects in the commerce and services divisions. He also manages human resources for Kloepfel Consulting.
---
Alexander Hornikel
Partner
Alexander Hornikel gained much experience in both consulting and corporate practice as early as during his degree in business administration, whilst working for his parents' company. After founding his own company, the winner of the German marketing prize strengthened his sales skills whilst developing a subsidiary of Allianz and as the main head of the marketing division of a large family-run company. Before joining Kloepfel Consulting, Mr Hornikel was most recently able to utilise his consulting expertise in the area of sales and marketing strategy.
At Kloepfel Consulting he is responsible for the company's sales and marketing. He is also a voluntary member and national chair of the German association of young entrepreneurs (DIE JUNGEN UNTERNEHMER – BJU) of the German association of family business owners (DIE FAMILIENUNTERNEHMER – ASU e.V.) and the European economic forum (EwiF).
---
Alexander Strepp
Partner
Alexander Strepp completed a degree in business administration at RWTH Aachen, with a focus on controlling / accounting, as well as financing and capital market theory. He began his career as a financial analyst for a bank-independent research company for professional capital market participants. Following this he moved to consulting and then worked for a range of corporate consultancies specialising in purchasing optimisation, first as a consultant and then as a project leader and manager.
Based on years of project experience, primarily with food and non-food manufacturers, discounters and service companies, Alexander Strepp is responsible for all projects in the consumer goods industry division at Kloepfel Consulting. In addition to this, he is responsible for internal project controlling at Kloepfel Consulting for all divisions.
---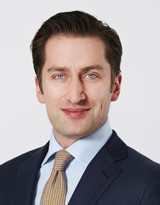 Theodor Uljanov
Partner, head of Vienna office
Originally from Russia, Theodor Uljanov studied international business administration in Austria and Sweden.
Before moving to Kloepfel Consulting, Mr Uljanov gained a wealth of experience in the finance and logistics sector. Over the last 4 years he has managed a range of procurement optimisation projects at home and abroad. His focus is on the areas of mechanical and plant engineering, construction and small and medium-sized service providers.
Mr Uljanov is also responsible for Kloepfel Consulting's Austrian branch in Vienna.
---
Patrick Zimmermann
Partner
After completing his Masters course with work placements in England, Germany, South America and Australia, Patrick Zimmermann began his professional career with an internationally renowned management consultancy. After this, he moved towards consulting, with a focus on procurement management. There he developed sites in Asia as a global sourcing hub for European companies. Once back in Germany, Patrick Zimmermann became a founding member of consultancy firm pgmc & company, which is now an important part of Kloepfel Consulting. As co-partner, Patrick Zimmermann supports Kloepfel Consulting with customer acquisition. He also sits on the advisory boards of various small and medium-sized enterprises.