60 Years BME Düsseldorf/Middle Lower Rhine Region – Klaus Strümpel about the changes in purchasing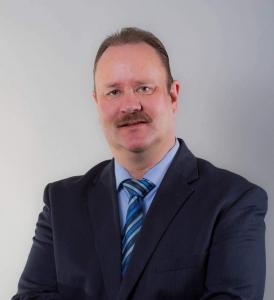 Klaus Strümpel, honorary chairman of the BME Region Düsseldorf/Mittlerer Niederrhein, looks back on the last 60 years of the BME region and reports how purchasing has changed in the last decades.
You have been working as a purchaser since 1985, when the internet did not even exist. How has purchasing changed in the SME sector in recent decades?
The job description has changed completely. In the mid-1980s, the classic procurer was an ordering office that received everything from technology. This was then called purchasing. In the middle of the 90s it was discovered that purchasing also had a strategic benefit for companies. After all, procurement accounts for 50 to 70 percent of a company's turnover. Today, we speak of supply chain management and purchasing is a classic network partner in the company that maintains close supplier relationship management. This has resulted in a high level of responsibility for value creation in Purchasing. Accordingly, the demands of the economy on purchasing have also risen.
How will digitalization change the role of purchasing?
Everyone is talking about digitalization at the moment. I recently heard a statement at an event saying, "We send our orders by e-mail, we are digitized". I think we first have to define what is meant by digitization.
Ultimately, these are tools that are essential in today's job and that make our work easier. I also believe that the digital transformation will not take away our workforce. Rather, the role of the person sitting at the PC will change slightly. When you talk about electronic tenders nowadays, there are various applications working in the background. But the data that accumulates frequently, its real-time availability and analyses in turn support purchasing.
The regular BME survey on the e-solution days shows that a lot has already happened here. Nevertheless, we in Germany are still behind. There is still a lot to do if we want to increase the benefits of digitization to 100 percent.
Many people are saying that companies must become more flexible and concentrate more on their core competencies. How do you think about outsourcing?
I think that depends on the size of the company. For small and medium-sized companies, outsourcing with the right partner can be a great solution to focus on key competencies. The large companies, I think, are more likely to use an external partner to optimize their processes. As buyers, we have to be competitive and globally positioned. Here, the market offers buyers many different solutions, from software and training to outsourcing.
Negotiating in the past and today, how has that changed?
The actual negotiation hasn't changed that much. What has changed is the knowledge that you bring into a negotiation. In the past, you had to manually gather important data about the negotiations somewhere. Today there is the internet and all the forums so that you can enter a negotiation well informed.
The actual negotiation itself has remained the same. Both sides have their expectations and you have to meet somewhere so that it is profitable for both sides in the end.
Due to the economic upswing, some companies are experiencing supply bottlenecks. Do you feel that too?
This also depends on the sector. In the real estate industry in which I am currently working, this can only be confirmed. We have money for renovations, but unfortunately no craftsmen who can do it this year. That means that even in the niche of housing companies we have a great challenge to master. But I also notice in the traditional manufacturing industries that they are increasingly using a dual supplier strategy. If one of them fails, the purchasing department has someone who can then step in.
Despite the progress, what do you miss or want back? What used to be better?
In the past, the enormous time pressure was not as great as it is today. Back then, it took time to get feedback from suppliers; today, it takes milliseconds to get it onto the computer. Time has become faster, and so has the entire procurement cycle, from the demand request to the posting of outgoing payment data.
The new digital possibilities have of course added a huge speed. But in spite of all the simplifications, we have to put the gear back a little and not let ourselves be driven too much by the machines. We have become much more flexible and faster than before, but we must not forget the human factor.
How does the BME region Düsseldorf/ Niederrhein support purchasing?
We offer our members an extremely attractive and varying annual program. I see our strength in the professional exchange and business networking. On the one hand, we offer specialist information from experts for experts. Buyers can exchange ideas at our events and make new contacts. We also have our own professional events, such as the Düsseldorfer Einkäufertisch, which takes place four times a year. Here our members have the opportunity to exchange ideas on topics that are important to them or on projects that are planned in their company with their colleagues in materials management and purchasing on a neutral basis.
And also our half-yearly After-Work-Lounge in an exclusive club atmosphere and our Young Professionals Lounge in the "Wheel of Vision", the big Ferris wheel at the Düsseldorf Christmas Market, are very popular for relaxed networking.
If you choose a purchasing consultancy or a full-service provider, what are the most important factors for you?
I think it stands or falls with the know-how of the people who work in the company. There are negative examples where a lot of young people, fresh from university, are involved in some kind of project. They then bring good short-term success but neglect the issue of sustainability.
The leading service providers, on the other hand, usually also employ people who have been travelling in their professional environment for years. This means that they know exactly what they are talking about and that they can then of course convey the right benefits to their customers. In addition, the consultants should cover all purchasing topics so that you don't have to look for ten different solution providers for ten different problems.
Mr. Strümpel, thank you very much for the interview!
About Klaus Strümpel
Klaus Strümpel has been the leading purchasing manager of the LEG Real Estate Group in Düsseldorf since 2002. He previously worked for D-KRANTECHNIK GmbH in Ratingen as head of materials management/organization. He completed his training as a buyer in 1985 at H. Piefer Nachf. Maschinenbau GmbH in Neuss, where he was later promoted to purchasing manager.
Content