Beauty Contest for Industrial Insurers and Insurance Brokers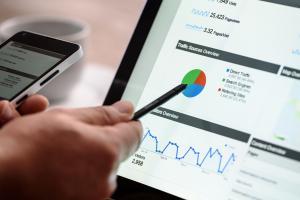 The purchasing consultancy Kloepfel Consulting offers companies an objective benchmarking of insurance brokers and their insurance programs with a professional broker tender. Companies can expect savings of up to 25 percent with improved insurance conditions.
The problem: the insurance market is not transparent.
The purchasing specialists at Kloepfel Consulting repeatedly encounter gaps in coverage, lack of transparency and excessive costs in the risk assessment of their medium-sized customers.
On the one hand, the insurance brokers' offering is very diverse and opaque. On the other hand, companies often lack the time and know-how to scrutinize their insurance programs. But the legislator demands in several acts that the company managers can understand and manage their insurance cover completely.
The solution: Broker tenders as simple as Check24
But what if companies could compare the offers and possibilities of their brokers simply, professionally, uncomplicatedly and free of charge with the offers of other brokers?
Due to this claim Kloepfel Consulting has brought Bernd Hendges, a leading specialist for broker tenders, on board. Hendges and his team make the broker's services and the possible insurance programs transparent to the companies.
Within the framework of a broker tender, the experts compare the current insurance coverage of their customers with the insurance concepts of selected brokers for free. Since the consultants at Kloepfel Consulting are independent of insurers, brokers and intermediaries, they can consider the entire insurance market of brokers (44,000 brokers in the DACH region) and insurers.
Safety first: Risk protection before savings
"We are not interested in replacing the current broker with cheaper providers, but rather in making transparent where the customer's insurance program stands in comparison to the market offer" explains Hendges. "If policies then have to be exchanged or adjusted, this does not mean that the broker has to be changed immediately. Of course, the total package must fit to our customers. We see ourselves as independent consultants and professional partners for companies."
Since Kloepfel Consulting manages the entire tendering process right up to the implementation of the results, the customer does not have to invest much time in the tendering process. As you already know from purchasing consulting, broker tenders are carried out 100 percent on a success basis.
Objectives, tasks and project plans are of course coordinated with the client so that he retains an overview and control of the entire tendering process.
Savings of up to 25 percent
Hendges achieves savings of up to 25 percent in his broker tenders for industrial insurance. In individual cases he has even achieved savings of up to 45 percent. "The quality of the insurance coverage and the services provided by the brokers are clearly more important than the potential savings" explains Hendges.
One of the first medium-sized customers, a producing company, saved € 155,000 in just a few weeks with the help of a broker tender from Kloepfel Consulting. The insurance premium of the medium-sized company was originally 550,000 €. Today he pays only € 395,000 and Hendges was able to significantly improve the insurance cover.
Bonuses will rise again
"It is not only important to have your company's insurance cover checked by an independent expert, but it is also prescribed by law for company managers. Kloepfel Consulting takes over this audit, which does not cost our customers any money and little time" says Hendges and also refers to the rising bonuses in industrial fire insurance. "Some insurers are currently raising their prices, and it is of course now a question of which broker has the best opportunity here to negotiate the insurers' restructuring claims in the interests of the customers. Of course, the size and purchasing strategy of the brokers play an important role here. Managing directors and CFOs in medium-sized companies are therefore not able to compare the offers so easily. And it is exactly this comparability that we create with our projects" says Hendges.
Professional broker tenders – the 5 decisive advantages
1. Our broker tenders are objective and independent of brokers, insurers and intermediaries.
2. Existing cooperations are reviewed and taken into account. "Change, but preserve the good"
3. We create a target-performance comparison with a weak-point analysis (traffic light system) and develop alternative, transparent coverage concepts.
4. No cost risk, as we work 100 percent on a success basis
5. We organize the complete tendering process – very little time investment for you
About Bernd Hendges


Already during his studies of business administration Bernd Hendges focused on industrial insurance. Meanwhile, he has 20 years of experience in managing international brokers with a focus on acquisition and support of companies in industry and healthcare.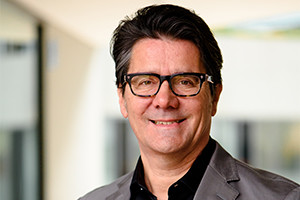 Bernd Hendges
Head of Insurance Management
T +49 211 875 453 23
Content