Profile of Wilfried Mocken
After his retail and wholesale training, Wilfried Mocken became Sales Director at Convent Knabber-Gebäck GmbH & Co. KG, Cologne, in 1971. Since the founding of the company "sportfit", today Valensina GmbH, in 1981 he worked in cooperation with the company Underberg AG and changed in 1982 to the company Underberg. There he was appointed in 1982 to the plenipotentiary of H. Underberg-Albrecht KG. Since 1988, Mocken has been the CEO of Semper idem Underberg AG. Following its transformation into Semper idem GmbH in 2009, he became the plenipotentiary of the holding company Underberg GmbH & Co. KG, a family-owned company.
Since 1987 Mocken has been a member of the Presidium of the Federal Association of the German Liquor-Industry and Importers. (BSI). From 1993 to 1996 he was Deputy President of the BSI.
In 2009, the former Federal President Dr. Horst Köhler awarded Mocken with the Cross of the Order of Merit of the Federal Republic of Germany at the suggestion of Prime Minister Dr. Jürgen Rüttgers.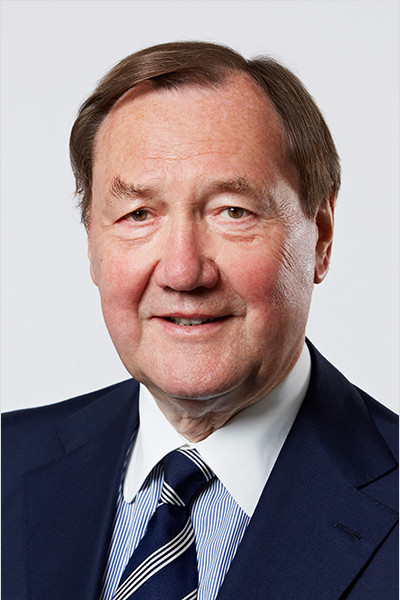 Wilfried Mocken
Deputy Chairman of the Advisory Board Germany