Education, qualification and skills shortage – what needs to be done now – Wolfgang Clement in an interview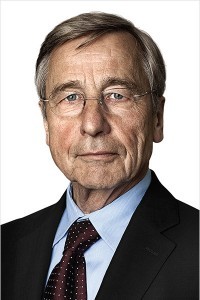 Wolfang Clement, Chairman of the Advisory Board Germany of the Kloepfel Group, describes in an interview with Duran Sarikaya which efforts are needed, that the state and companies have to do, so that Germany can regain in terms of education, qualification and a shortage of skilled workers.
If we talk that much about a shortage of skilled workers, then we need to talk about education and qualification as well. How is it in Germany?
To be clear, education and qualification are not in a good shape in our country. Responsible for this are primarily the states that have the crucial competencies in this field, but do not draw the necessary conclusions from well-known facts. Just a few figures that explain this: Every year around 50,000 young people on average leave our public schools without any qualifications. This depressing number has remained almost unchanged for several years. And year after year, we record about 100,000 college drop-outs and young people who drop out of their dual vocational training. So today we probably have about one million people between 20 and 30 years old without a completed vocational training. And too many of those who,-if they do not find a new job in other ways- will most likely fail in their work lives, come from the so-called educationally disadvantaged, mostly socially weak stratifications of our country.
A major reason for this negative development is a lack of early childhood education, which is absolutely inadequate in international comparison. Especially at the age of three to six years, children are particularly receptive. Already at this age the course for the future life is set up. They develop – if it goes well – skills and talents, language promotion has to start and at least one preliminary decision on the question of whether children and adolescents be endowed with fair opportunities for the rest of their lives or not is made.
To provide a sufficient number of daycare and kindergarten places, which is currently not guaranteed everywhere, is a natural, but by no means adequate answer. Due to that we should be more concerned with getting enough qualified and motivated educators to do all those important tasks, instead of discussing elimination of daycare fees. It will cost more, much more than we invest today, but it is urgent that we do it.
The German federal, state and local governments invest significantly less in kindergartens, schools and universities than most of the OECD countries today. In the last OECD statistic I read in this field, we were on the same level as Portugal with place 18. For one of the strongest economies in the world, that's disastrous. Of course, education and training is not just a financial issue, but it also is. And our goal must be to rank among the top five education and science nations in the world.
The shortage of skilled workers affects above all the informatics, programmers are searched everywhere…
This is also an educational issue, and indeed a very acute one, because there are comparatively too few young people who are interested in the so-called MINT subjects and who plan an education or career in those fields (e.g. mathematics, information technology, natural sciences or technology). I think that interest and enthusiasm in mathematics and other disciplines must be aroused already at school. In India, as I heard some time ago, there are nationwide mathematics competitions. Through this one creates incentives and conveys happiness in the school material, which we still perceive as boring or rather as oppressive burden. About China I read that children learn programming already in elementary school.
There are many examples in the world where we can and should learn from. The days when we belonged to the most important educational nations in the world are over. We have to come back to this level.
Programming as the ability to design computer programs is one of the basic skills that one should acquire in our new, digital world. Programmer as a profession is already an elite job, searched like no other. It is therefore important that we think about how we can qualify people, young as well as older.
It does not necessarily require an academic degree. There are also other opportunities to qualify for such competences from other related educations and corresponding occupations. That's why I imagine that more medium-sized companies that have a need for IT specialists, partner with their chambers of commerce and industry to develop qualification for example, so that they can qualify the professionals they need themselves.
We have to be creative in this urgent issue and cannot just think in terms of traditional structures. It is not enough to complain about the shortage of skilled workers. In this field, we are dealing with an economic and concrete entrepreneurial challenge that is shared by the state, science and industry.
Even if the labor market in Germany is still doing well – in several areas – currently it mainly affects the banking and insurance sector – jobs are being cut. Where could the new jobs come from?
You're right; digitization will also supersede the need for a significant number of jobs. And companies – especially those in global competition – will always continue to outsource actual or perceived periphery areas to focus on their core competencies. All you have to do is look at GE's or Siemens ongoing conversions.
Both processes will and must lead to a strong development in the field of work in the direction of self-employment. New issues and opportunities will arise, not only in the service sector, and existing tasks will be divided and distributed more and more.
One of the basic requirements of a successful social market economy is the willingness of as many people as possible to take personal responsibility and initiative. It is also reflected in the decision for an independent, self-responsible activity. We still have some catching up to do in international comparison here as well. If we overcome this, if we succeed well, it will make our economic life more diverse and inspiring.
Succeeding well – that also means that our social, political and thus entrepreneurial conditions have to adapt accordingly. Above all, this requires that we do not start to regulate everything again before we are able to adequately recognize the new developments and tendencies.
It's about creating space and encouraging experimentation, I say to the policy. It is also important to review our social security systems not just selectively, as in the past, but in principle. Not always threatened with the specter of "bogus self-employment" (and regulate accordingly), but to consider that an independent programmer or physician or tinkerer is not self-sufficient out of necessity, but probably out of conviction and fun of their own responsibility.
This was unfortunately not or at least not sufficiently taken into account in the relaunched regulation of temporary work and service contracts. The development towards self-employment promoted by digitization should by no means be similarly regulated and "fenced in", especially not before this development can bear fruits.
Thank you for the interview!
Inhaltsverzeichnis