Kloepfel Consulting at the FOM Career Day
On 9 July, the first Career Day of the FOM University of appled sciences and the eufom Business School took place in Düsseldorf with five attractive companies from the region. Around 80 eager career interested people visited the Toulouser Allee to get to know the universities and companies. From networking and short lectures to workshops, a wide range of career information was offered to the curious visitors. Kloepfel Consulting was also able to present them on site.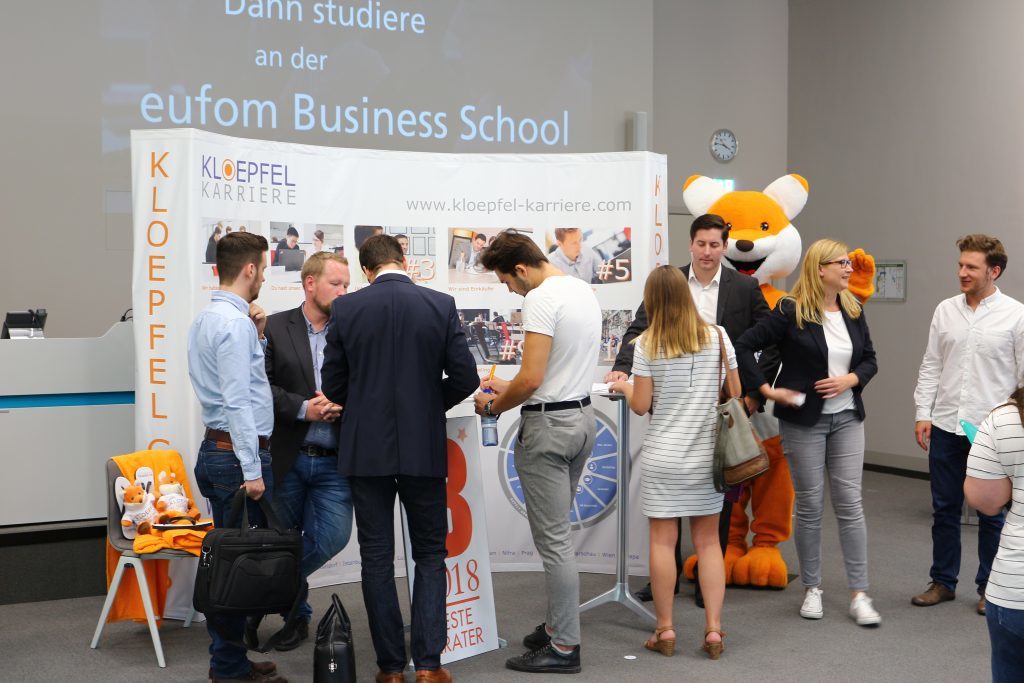 The Career Day team headed by Heidrun Meder, Group Recruiting & Employer Branding Kloepfel Group, and Matthias Pietrzak, Senior Consultant at Kloepfel Consulting and a part-time master's student at the FOM, welcomed the visitors at their own booth and reported on Kloepfel's everyday life. In the following short presentation, the duo presented Kloepfel Consulting as an employer and gave insights into the various career opportunities. After the 15-minute lectures given by the participating companies, visitors had the opportunity to speak directly with representatives of all companies and to network. At the end of the day, three career workshops took place, including job application and CV, led by Heidrun Meder. In total it was an all-round exciting day with many valuable insights for the young career interested in Düsseldorf. A second Career Day is planned by FOM Hochschule and euform for spring 2019.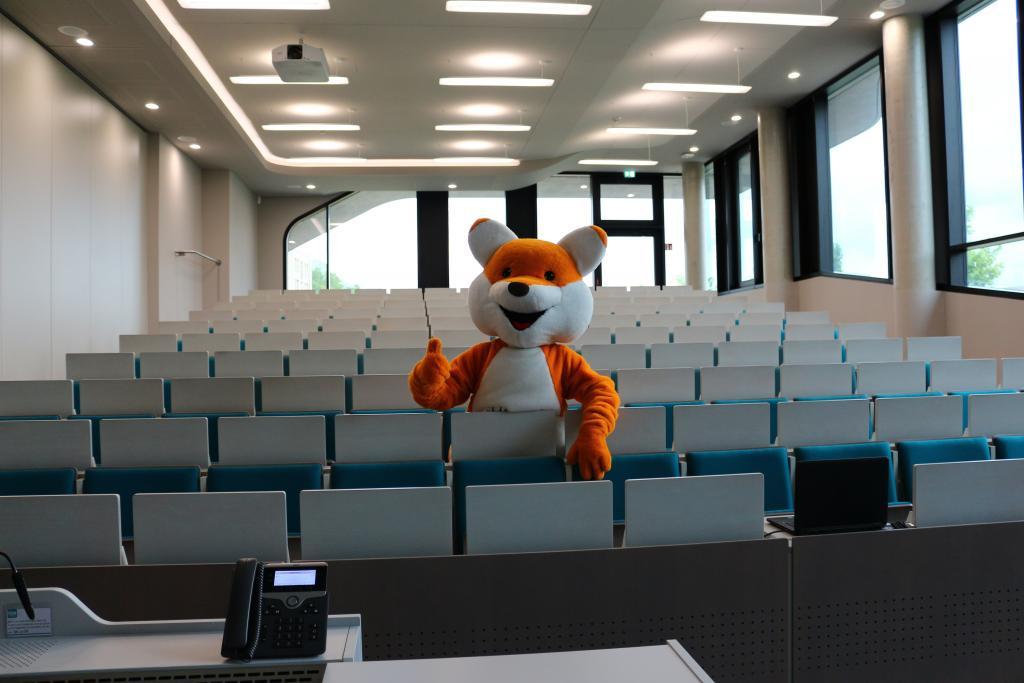 Content