Supplier evaluation simplified – experience suppliers and purchasing in a new way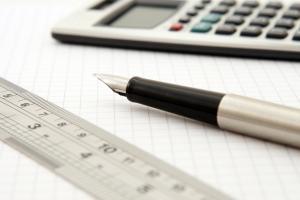 The biggest problem of supplier management is the lack of time in many purchasing departments. Purchasing knows for a long time how important it is to evaluate suppliers and maintain personal relationships with the most important of them. This not only reduces costs. Through personal discussions with the designers, the management and also the purchasing department of the suppliers, new ideas can emerge that give the company a competitive advantage.
But it is also about fundamental issues such as security of supply. Particularly in the current economic boom times, a close relationship with the important and sometimes hardly exchangeable suppliers is important. For example, even a small missing component which only costs a few euros can stop your production, as supply bottlenecks arise due to the economic upswing. Prices are no longer negotiated but delivery times.
But how do you gain the necessary time to evaluate and select your suppliers better? We recommend two steps:
I. Eliminating time wasters in purchasing through digitalization
II. Introducing a checklist for supplier evaluation
I. Eliminating time wasters in purchasing through digitalization
Digitalization is a blessing, but often also a curse in purchasing. It becomes a blessing when purchasing gains time and turns a five-man purchasing department into six or more heads thanks to digital tools. However, this is only possible if you think in small steps and don't want to digitalize your purchasing with one blow or a "holistic" solution. People never stumble over mountains, but over molehills.
Holistic solutions are always welcomed. But often the underlying perfectionism, the best possible digital solution for the company, brings more frustration than pleasure in everyday life. In many companies, the technical prerequisites for such projects must first be created and internal know-how built up.
You should therefore rely on small digital purchasing assistants who will give you the time you need. Both for digitalization and supplier evaluation.
For example, there are digital instruments such as the ExprAn express inquiry tool, which considerably simplifies tenders and relieves the purchasing department of the power of one to two employees for weekly tenders.
Immediately usable eShops such as Proctopus from Kloepfel are also an easy-to-implement tool that gives you time to reduce costs and make your cooperation with suppliers much easier. With Proctopus, for example, the purchasing department can simply enter its ERP catalog system, order the non-critical materials and don't have to worry about anything else. Suppliers are pre-qualified and purchasing benefits from bundling effects. The most important thing: Purchasing gains valuable time.
II. Checklist for supplier evaluation
Purchasers evaluate suppliers in order to optimize products and costs and to reduce quality and supply risks. The purchasing manager can draw on his experience and instinct to do this. What impression does the supplier make? How is the working atmosphere there? What do colleagues from other companies say?
In addition to the gut feeling and experience of the purchasing manager, the introduction of a checklist for evaluating suppliers makes sense. In this way, the evaluation process can be standardized. By always using the same key figures for qualification, supplier services and prices become more transparent and comparable.
Supplier evaluation – Simple & fast
On the one hand, you can divide your suppliers into three categories:
1. Preferred suppliers
2. Suppliers with development potential
3. Unreliable suppliers
For an initial evaluation, you create a checklist for the evaluation and assessment of your suppliers with the following three categories:
1. Prices
2. Delivery dates (reliability, punctuality)
3. Product quality
If this alone enables you to introduce or extend processes and standards in purchasing for supplier evaluation, you will not only reduce risks, time and costs. You will also gain recognition within the company as a result of the newly gained knowledge, as you will help your colleagues from the design department or your management to become better.
Supplier evaluation – focus on A-suppliers
Another or additional option would be that you initially concentrate only on your A suppliers. In the manufacturing industry, A-suppliers often account for five percent of all suppliers, but 80 percent of your purchasing volume. You can add B suppliers to this list of suppliers. Then you have on average recorded 90 percent of your purchasing volume, although only 10 to 15 percent of all suppliers are on your evaluation list. You could later manage the C-suppliers via eShop solutions, for example.
A suitable checklist for evaluation could be more detailed by focusing on these five percent and covering the following checkpoints:
Logistics
Delivery conditions,
Packaging,
Adherence to schedules,
General processing
Quality
Complaint management,
Quality management,
Documentation,
Early warning systems
Terms and conditions
Price transparency,
Warranty conditions,
Supply behavior,
Market position
Risks
Financial stability,
Dependence on suppliers,
Availability of
Willingness to cooperate
Flexibility,
Accessibility,
Joint projects
Innovations and technology
Knowhow,
Potential for innovation
This evaluation of your main suppliers should be carried out once a year. For extremely critical parts, this should even be done quarterly.
You can use software to evaluate suppliers according to the criteria mentioned above and their purchasing and ordering behavior. This software provides you with real-time reports with just a few clicks on your smartphone. No matter if in the factory, at the airport or in the hotel. The tedious days of manual work required to qualify suppliers are reduced to zero.
Purchasing and management thus gain more time for the essentials: Discussions with strategically important suppliers.
However, checklists and evaluations only make sense if the negative evaluation of a supplier also has consequences.
The five K.O. criteria for the qualification of suppliers
For the very important A and B suppliers, the following five K.O. criteria should always be on your checklist.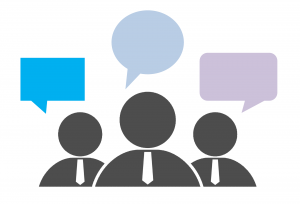 1. Risk of insolvency: How does the cash flow look like?
If suppliers of certain product groups are difficult to replace, the dangers of certain risks such as insolvency of the supplier should be examined closely. Unfortunately, it happens again and again that suppliers can no longer produce and deliver due to insolvency. Therefore, we also pay attention to financial ratios such as cash flow. A positive cash flow shows you that more money flows into the company than out. The company is creditworthy and can meet its financial obligations on its own. Production losses due to insolvency are thus excluded.
2. Customer structure: Are you a VIP?
So that you as a customer are taken seriously and you benefit from the best possible purchase prices, good service and first-class delivery reliability, take a look at the customer structure of your suppliers.
How are the other customers structured? How big are they? If, for example, the customers are all very large and your company is rather small in comparison, it can happen that the supplier is less concerned about you and you get worse service or worse conditions.
3. Location. Where is the supplier located?
Another central question is: How fast and often do I need which products? It makes no sense if you order cheap products somewhere in China, but they are delivered weeks too late.
More and more German-speaking companies are turning their backs on China. The relocation of jobs to China purely for cost reasons for the production of products for the European market has proven to be a successful model for very few companies. This is why more and more companies are looking for European or Eastern European suppliers.
4. Quality: Price/performance and customer service
In terms of quality, it is of course not only the product quality that is important, but also which services are offered. For example, complaint management and quality management. Particularly in the current boom, it is almost impossible to set up a comprehensive complaints management system yourself in order to process complaints or quality defects.
5. Technology: know-how and innovation potential
When purchasing evaluates suppliers, they also have to look at their innovation potential. Are they replaceable? Do they have innovation potential? Am I important to them? Which innovations did they produce with other customers? Have they eventually won prizes for new innovative products and services? Where do they purchase? And to what extent has the supplier digitalized himself?
Conclusion:
If you don't find the time to evaluate suppliers, you don't take yourself seriously as a buyer. The supplier evaluation, even if it is "only" the qualification of the A- and B-suppliers, is the heart of a successful purchasing.
By using simple digital assistants, time can be saved in purchasing for the qualification of suppliers. If the supplier evaluation is really lived out in the company, these new findings not only enhance the purchasing department but the entire company. It becomes faster and more agile, can better respond to customer wishes and reduces risks.
The buyer will no longer only be called to "Can you order…!" but also for "Do you have an idea?".
Content