Procfit joins bravaria!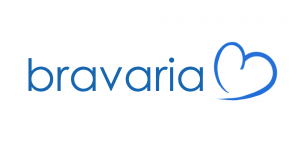 bravaria – the world's first and only online shop for asymmetrical breasts.
Asymmetrical breasts are the rule – not the exception. Therefore, the Start Up from Munich offers from December 2018 bras with different sized cups, which not only increase the wearing comfort of the customer, but also give the breast a symmetrical appearance. Thus, every woman can wear a perfectly fitting bra in the future – without stuffing, without straightening. More at www.bravaria.de.
Jasmin Neuefeind, Founder / CEO bravaria: "With bravaria, we are initiating a long overdue change in the retail sector and above all in the self-perception of women with breast asymmetry."
Procfit, a partner company of the Kloepfel Group, takes over the entire purchase / procurement for the young company and in return receives company shares. More at www.procfit.at
Margot Königshofer, Founder / CEO Procfit: "We are very proud to be able to build and accompany such a great start-up with social impact right from the start."
Margot Königshofer (34), CEO/Founder Procfit GmbH
Margot Königshofer is CEO / Founder of Procfit GmbH, a partner company of the Kloepfel Group (www.kloepfel-group.com). Procfit is a purchasing specialist for startups and young companies. More about Procfit at www.procfit.at.
Inhaltsverzeichnis