Sector: Russia consulting
Distribution in Russia
Diligent market and competitor analysis
Development of suitable distribution strategy
Establishment of sales structures in Russia
Tenders from Russia
Agent operations and trade organisation/implementation
Logistics optimization

Selection of the optimal logistic solutions
Generation & procession of certificates of orgine
Licensing and Gost-R and TR certification
Carnet A.T.A. and Carnet T.I.R. procedures
DDP-deliveries & VAT refunds
Customs clearance management

Development of complete contracts
Binding tariff information
Customs clearance according to Russian regulations
Speedup of customs transit times
Optimization of existing customs duties
Purchase consulting Russia

Product clinic (what can be bought in Russia)
Diligent market and feasibility analyses
Contact with suppliers / Rfis and RfQs
Auditing/qualification of suppliers
Projects to increase local content
Site selectionl

Diligent market and location analysis
Negotiations with regional authorities
Investment planning and financing
Support in setting up companies and branches
Development of workforce and suppliers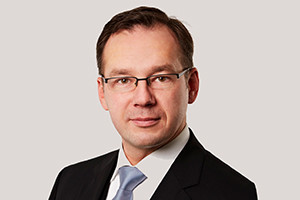 Dimitri Lagun
Senior Manager
T +49 211 875 453 23
Do you find yourself here?
"Russia is an important export market for our competition, we are lagging far behind this one!"
"The Russian customs system is completely non-transparent for us: we pay fluctuating customs duties, sometimes the goods are stuck in customs several weeks!"
"We recognize Russia's sales potential for our company, but we don't know how to gain a foothold here!"
"In order to maintain our competiveness in Russia, we must set up an assembly plant on site. But where and how ?"
"Some of our raw materials come from Russia. We would be happy to buy them directly from the supplier. However, we have a lack of market knowledge and so our scepticism overweight!"
"We sell through a local agent in Russia – can we trust him ?"
We help you to improve your situation in Russia.
17.100.000 km² – one consulting!
Feel free to contact us. Phone: +49 211 875 453 23 or Mail: info@kloepfel-consulting.com