The Kloepfel Group as exclusive partner at the 53rd BME Symposium Logistics and Purchasing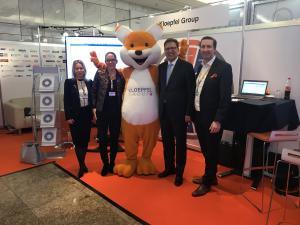 Every year again! From 14.11-16.11.2018 the 53rd BME Symposium Purchasing and Logistics will take place in Berlin. In addition to Kloepfel Consulting (holistic purchasing optimization), other companies of the Kloepfel Group, such as Kloepfel Engineering (product cost optimization), Kloepfel Recruiting (recruitment of buyers), Kloepfel Outsourcing (outsourcing of purchasing and procurement), Kloepfel 4PL Solutions ("Fourth party logistics" service provider) and the Kloepfel Supply Group with the product Proctopus (Plug&Play-1-creditor-eShop), will also be represented at the booth B8 in the Potsdam foyer.
Would you like to get personal consultation from our experts? Then make an exclusive appointment now
About the BME Symposium
With 2,000 participants, 100 exhibitors and around 100 speakers, the BME Symposium is one of the largest congresses for purchasing and supply chain management. For the 53rd time, the doors will be opened for participants from a wide variety of industries to discuss current topics on purchasing and supply chain management with specialists and executives from purchasing, supply chain management and project management.
Content