News from Kloepfel Group
Kloepfel Procurement Tracker – Procurement Management 4.0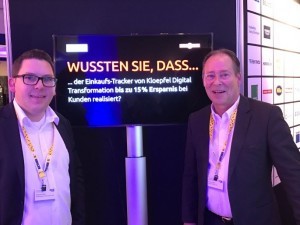 Sebastian Thelen, Managing Director at Kloepfel Digital Transformation, presented his innovative procurement management tool at the BME Symposium in Berlin and revealed how it can create complete transparency in procurement.
The BME Symposium took place in Berlin from 9th until 11th November 2016. The headline was "Agenda 2030: agile and connected", focusing on developments and preparations for the procurement and logistics industries until 2030. As a future-oriented company in the field of procurement management, Kloepfel Digital Transformation was also represented and revealed its procurement tracker at the Pool4Tool booth.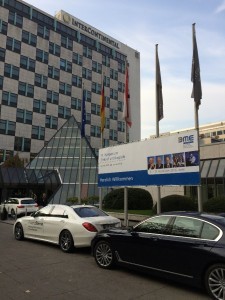 The procurement tracker offers a 360˚ analysis of procurement data, combining a user-friendly design with intelligent algorithms, thus creating a perfect overview for procurement management. By easily connecting to various data operating systems (e.g. ERP) it allows users to concentrate on the essentials.
Participants of the BME were impressed by the tool's features: whether it's commodity basis analysis, benchmarking analysis or uncovering existing possibilities for cost reduction – all these elements offer an inspiring all-round package. Discover the advantages and create a transparent procurement department! Arrange for your own personal webinar today and let me personally show you the procurement tracker.
Sebastian Thelen
Managing Director