Sector: Construction industry
Your purchasing – the foundation for your profits
The risk of insolvency is considerably higher in the construction sector than in other sectors. With a return on sales of between 1% and 4%, building contractors have the lowest returns of all those involved in construction. The reason for this is strong price competition, which is exacerbated by the need to fully utilise employee and machinery capacity. Many concentrate too much on new orders and too little on increasing profit margins by optimising calculations and purchasing.
The key measures for optimising purchasing during a Kloepfel project carried out by our experienced construction team in order to sustainably improve your company's result are: reducing all direct material costs, improving payment conditions, reducing equipment costs and overheads, improving reliability of supply, forming purchasing partnerships and reducing expensive cross-departmental purchasing (maverick buying) by introducing centralisation.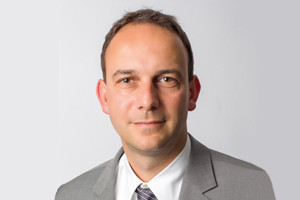 Marcus Schilling
Director construction industry
T +49 211 875 453 23
Customer opinions:
Bauhütte Leitl-Werke GmbH
"Alongside effective and smooth cooperation between your team and our employees, we are now benefitting from higher transparency within our supplier environment and a general improvement in our data."
Roth Industries GmbH & Co. KG
"The cooperative and friendly way in which the Kloepfel team always worked with our employees and suppliers and the sound professional and specialist knowledge of the Kloepfel team have contributed considerably to the success of the project. Alongside conditional savings in direct and indirect areas, the project has given us a very good estimation of our purchasing situation from an external point of view."
MHZ Hachtel GmbH & Co. KG
"In our four-month project ( 02/2010 – 05/2010), Mr. Tomzik's team got quickly and flexibly into the topic, identified efficient ways of implementing savings potential and acted successfully."
Rademacher
"The stock value reduction of over 20% achieved just three months into the project was a pleasant surprise for us, and convinced us of your performance ability."
Project video
Project interview
Project example
Example of a project result (anonymized)
Processed material groups i. a.
windows and doors, timber construction, garages, drywall constructions/interior construction completion, sanitary/ heating equipment and installation, electrical equipment and installation, cellar and floor slab construction, floor coverings, roof tiles/windows, crane capacity, disposal, scaffolding construction, solar panels and components
Example Project-Scorecard
Project volume: 40 Mio. Euro
Processed volume: 30 Mio. Euro
Project team: 3 Consultants
Project duration: 12 Months
Savings outcome: 1.250.000 Euro
Build the foundation for a solid company!
Fell free to contact us. Tel.: +49 211 875 453 23 or Mail: info@kloepfel-consulting.com