Sector: Furniture industry
Your purchasing – a value creation tool between the supplier and customer
The furniture industry has found itself confronted with growing international competition and changes in buying behaviour among consumers. At the same time, consolidated intra-European and Far Eastern procurement markets and fluctuating raw material prices and capacities are part of the daily working environment for purchasing departments. Equip yourself for the new challenges ahead – together with the specialist "furniture" team from Kloepfel Consulting. Alongside improvements in prices and conditions in production materials and reductions in overheads, our optimisation projects focus on optimisation of furniture logistics, reduction of stocks, bundling activities and needs-oriented global sourcing.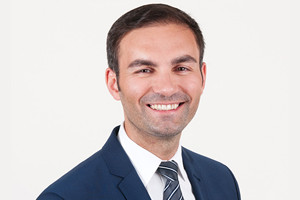 Efe Duran Sarikaya
Executive Board
Director furniture industry
T +49 211 875 453 23
Customer opinions:
Wini Büromöbel Georg Schmidt GmbH & Co. KG
"All tasks were carried out with a high level of commitment, practical application and technical understanding. Kloepfel Consulting has managed to integrate not only purchasing, but also our technology and quality assurance, into the project, developing holistic solutions and providing useful stimuli as regards internal processes and interfaces."
Spectral Audio Möbel GmbH
"We would recommend a procurement optimisation project with Kloepfel Consulting to any interested company, and will also be happy to provide a personal reference."
Neudoerfler Office Systems GmbH
"Alongside conditional savings in individual areas, the project has given us a comprehensive estimation of our purchasing situation from an external point of view."
Project interview
C+P Möbelsysteme
WINI Büromöbel
Project example
Example of a project result
(anonymized)
Processed material groups i. a.
mountings, grips, lock systmes, balls, insets, rails, rolls, wheels, gas struts, fasteners, hinges, leather, foams, fabric, pillows, steel- and aluminium parts, glass blanks, mirror, turnned/milled parts, cast components, wood cuts, chipboards, mattresses, finishes, colors, diluent, cartons, foils, palettes, adhesive tapes, logistics, freights, courier/express services, operating supplies, material and overhead costs, marketing, print materials
Example project-Scorecard
Project volume: 63 Mio. Euro
Processed volume: 37 Mio. Euro
Project team: 2 Consultants
Project duration: 8 Months
Savings outcome: 1.926.302 Euro
Practical and convenient solutions for your business!
Fell free to contact us. Tel.: +49 211 875 453 23 or Mail: info@kloepfel-consulting.com