Reduction of purchasing costs
Purchasing savings of 5% to 15%
Are you looking for a purchasing expert that will not only highlight potential but actually implement it, together with your employees and suppliers? We are industry-experienced and have a strong hands-on mentality. Our fee is 100% based on the success achieved, i.e.: no saving – no fee. Over 650 companies have already benefitted from our entrepreneurial and partnership-based approach.
At times of steadily rising raw material costs the reduction of material costs in general gains more and more importance for increasing output and competitiveness. Direct material costs make up the major portion of costs for manufacturing businesses. A reduction of scrap and waste for example can improve material efficiency. Standardization of products causes less item variety and a smaller supplier range. Manufacturing companies often have no sufficient capacities to analyze their business for saving potentials while operating daily business. Our consultants analyze complex aspects with specially developed approaches and deploy Real-Controlling, to ensure lasting savings in material costs.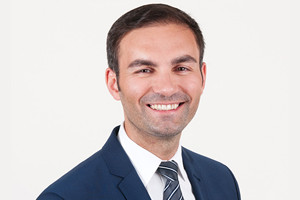 Efe Duran Sarikaya
Executive Board
T +49 211 875 453 23
Indirect costs represent considerable savings potential (e. g. energy, insurance, facility cleaning, security) since they are often insufficiently noticed. The purchasing departments are often working to full capacity to manage the central procurement goods, so that no time is left to analyze overhead costs. In some companies they do not even underlie the purchasing departments but are managed by other departments on the side (e. g. accounting or assistants).
Because of that contracts are often extended without examining and negotiating terms. If the right procurement tools and good fitting partners are chosen cost savings in two-digit percent range are frequently realized.
Optimizations in the conditions management are able to improve liquidity in a timely manner. At Kloepfel Consulting our conditions management consisting of specially trained employees to help your company realize those liquidity improvements.
Oftentimes purchasers do not have insights about their suppliers cost structures. A transparent cost structure is the best defense against price increases by the suppliers. Through detailed analyses of planned price increases and purchasing prices a better basis for successful negotiations and enhanced process flow can be built. For that facts and numbers are needed, though suppliers normally do not report them openly. Kloepfel Consulting overcomes this barrier with our own five time awarded software "Cost Control". This software includes all available manufacturing modules and is specially tailored for manufacturing businesses. Our "Cost Control" Tool is a valuable system for an exact and holistic analyzes of any desired production costs.
Further costs can be revealed with our so called supplier workshops. Those workshops are done with close integration of the suppliers, identify and realize saving potentials and supports nenegotiations.
The list of good reasons for sourcing global is long: lower prices, formable suppliers and the development of new markets. Especially standard and replacement parts are often produced affordable and high-grade abroad. Purchasers, with the job of sourcing the best goods for the cheapest price, increasingly capitalize global sourcing. For example more than half of German companies source from China.
Nevertheless, for German medium-sized businesses the aspiration for high quality is often a barrier for some deals. Because of that steady risk management, prevention of Know-How-Outflow, quality management and stringent supplier development are really important. Some irritations can also be avoided by a deeper understanding of cultural differences. Given those, e.g. purchased cast iron or forge parts, but also hand-crafted parts, can be ordered under better conditions.
Through joint purchasing savings and discounts can be realized. Information networking, done through the companies' merchandise management systems and an experience exchange can serve as an early warning system. Furthermore purchasing associations can make other essential business functions like marketing, HR and finance more efficient.
The bigger the time gap between the material supplies, the more precise the planning has to be. Accordingly batch sizes have to be higher to ensure supply. On the one hand volume bundling results in higher discounts but on the other hand the rate of stock turnover slows down. This, in turn, increases costs of fixed capital. Those constraints of the cash flow are undesirable. Cheaper suppliers, who are only delivering with bigger time gaps, are lowering flexibility. If demand unexpectedly spikes between two deliveries, they can only be met with a dual-sourcing-solution. Default risks and possible delays in the customer service can cause additional costs, which should be also evaluated. Our consultants at Kloepfel Consulting hold the expertise and a strong network in the markets, to optimize and solve deficits in the supply chain.
For determining the extent of excessive inventory levels an ABC/XYZ-analysis can be massively valuable. If combined with the stock ranges and inventory allocation, complexity of C-parts gets reduced and disposition Know-How is purposefully built, purchasers are significantly unloaded. Often stock keeper can rapidly be identified.
A lasting stock optimization demands a process optimization alongside the whole value-creation and supply chain. Aspects of the expertise departments are e.g.:
Product lifecycle,
Inventory responsibilities,
Target scopess,
C-part management,
Process costs,
Kanban,
Framework contracts,
Mechanisms for the inlet- and outlet-management,
Standardization in construction and manufacturing,
Optimization of the product mix in consideration of manufacturing capacities,
Setup costs and
In-house logistics .
If all departments are integrated in the process and internalize their part of the success, a lasting optimization of inventories is enabled.