Optimise logistics
Lower risk, higher efficiency = logistic savings up to 18%
Do you ask yourself, whether your company's logistic costs are appropriate for its size? Do your company's employees for shipment and inventory complain about fluctuating volumes and volatile markets? Our logistic experts identify bottlenecks in the supply chain and develop and execute individual solutions, hand in hand with your own employees. They will build a perfect interlocking between your departments and will ensure an optimal flow of materials from the procurement of resources from your suppliers to the distribution to your customers. An improvement of conditions is one natural result of that. Try us and you will experience our innovative solutions and industry expertise from over 350 projects.
Your company benefits from our holistic approach in the following aspects:

Optimization of freight and storage costs

Process analysis and optimization of transport and factory logistics

Make-or-buy analyses

Bottleneck management – modeling of alternative scenarios for the flow of materials

Geomanagement

Total cost analyses of all logistic aspects

ABC- and XYZ-Analysis

Evaluation of ordering processes and adjustment of ordering parameters

Tollcostreduction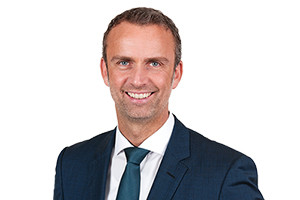 Sebastian Krings
Partner
T +49 211 875 453 23
In which cases you can speak of delay in delivery is clearly defined:
Assuming that the purchasing management of an automobile manufacturer orders exhaust gas recirculation valves, that serve to reduce environmentally harmful pollutants, from a supplier and sets a definable date for delivery. Once the order confirmation has been received from the supplier, in which he confirms the delivery date without clauses such as "under reservation", this date is fixed for the delivery. If the day after the set date begins and the supplier has not delivered his goods, he is in delay of delivery. The automobile manufacturer may be limited in its production and may have to make new arrangements. Perhaps he has already arranged a production date for all cars with a customer, which he can no longer meet. Unnecessary additional costs occur and, in many cases, also an enormous expenditure of time appears. When buyers know what steps they need to take next, logistics can be optimized. Misunderstandings regarding the delivery date should be avoided so that delivery delays are not "conjured up". Formulations such as "We ask for prompt delivery" are therefore not recommended.