Sector: Commerce
Take care of the purchasing, and the profit will take care of itself
Within the tough price war, purchasing is commerce's value creation tool – whether it is in classic retail, mail order selling, e-commerce, wholesale or technical trade. Through studies and experience, we have found that purchasing tools effectively lower purchasing costs, and therefore considerably increase profit margins, but that these are not fully or consistently utilised, often due to time constraints. Our commerce team, with experience in a wide range of forms of commerce and hierarchical levels, will strengthen your purchasing and work with you to implement pragmatic solutions for all purchasing-related challenges in a sustainable way: from category management to annual meetings and optimisation of the supply chain to reduction of indirect spend. During a Kloepfel project, we work with you to uncover hidden potential for return in purchasing, processes and category management in order to sustainably improve your company's result.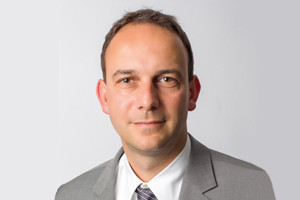 Marcus Schilling
Director Commerce
T +49 211 875 453 23
Customer opinions:
Karstadt Warenhaus GmbH
"We were very impressed by the way in which your team of consultants presented excellent initial results within just a few days."
KISTENPFENNIG AG
"The consultants stationed with us throughout the project slotted into the existing procurement team and were never seen as unwelcome outsiders or competition. There was also a limit to the amount of internal resources that we needed to provide."
Pelikan Vertriebsgesellschaft mbH & Co. KG
"Despite the difficult framework conditions due to the necessary change processes in the house of Pelikan, the first savings could be realized sustainably after a short time."
KAINDL technischer Industriebedarf Gesellschaft m. b. H.
"We were impressed that immediate EBIT effect was always achieved when implementing potential, as the conditions among existing suppliers were often improved. In some cases savings of over 30% were achieved, increasing the significance of purchasing within our company – across all departments. During your activity, you only used our internal resources to a minimal extent."
Project interview
New BenKarstadt
BüntingKaindl
KistenpfennigToys R Us
Project example
Example of a project result
(anonymized)
Processed material groups i. a.
Commerce Non-Food: multimedia, white & brown goods, textiles, home textiles, home decoration, DIY, jewelry, clocks, outdoor, garden, colors, sport, automotive accessories, furniture, electronic components, pet supplies, material and overhead costs
Commerce Food: fruits, vegetable, meat, fish, deep-frozen foods, MoPro, Drinks, canned food, material and overhead costs
Wholesale: tools, provisions on labor, factory equipment, chemical products, DIN- and standard parts, wood, propulsion technology, agricultural goods, medical products, catering supplies, material and overhead costs
Example project-Scorecard
Project volume: 100 Mio. Euro
Processed volume: 85 Mio. Euro
Project team: 3 Consultants
Project duration: 12 Months
Savings outcome: 3.500.000 Euro