Sector: Machinery and plant engineering
Purchasing is where money is earned – and will still be in future
Within the global price war, purchasing has taken on a central role in mechanical engineering. With a high level of technical skill, it is often closely linked with technology, construction and production. And development mustn't stop; we need only think of the German government's slogan "Industry 4.0 – the intelligent factory". Take advantage of the extensive industry expertise of our technical purchasers, engineers and technicians as the world changes through globalisation. We will work with you as part of a Kloepfel project to uncover hidden potential for return, in order to increase your profit margins and innovative dynamics. The measures include: product cost optimisation, global development of suppliers, negotiations, process optimisation, innovative supplier partnerships, purchasing partnerships and elimination of wastage.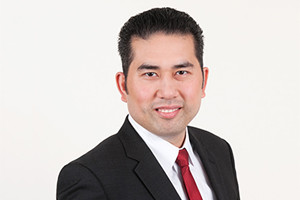 Thanh Duy Tran
Machinery and plant engineering
T +49 211 875 453 23
Customer opinions:
Mewag Maschinenfabrik AG
"The employees of Kloepfel Consulting GmbH quickly convinced us to get rid of the negative past experience by former consultants."
Perrin
"For Perrin GmbH, cooperation with the "Kloepfel Consulting" team will end for the moment. We would like to emphasize the word "for the moment", as we would like to come back to your company at a later date in order to carry out further projects with you. "
BHS-Sonthofen GmbH
"For our specialist departments, it was important that quality standards were not compromised despite cost savings. Kloepfel Consulting really managed to achieve this throughout the course of the project."
Menerga Apparatebau GmbH
"Tasks were implemented with a high degree of technical understanding, with practical application and to our utmost satisfaction. The result was the implementation of savings that considerably exceeded our expectations."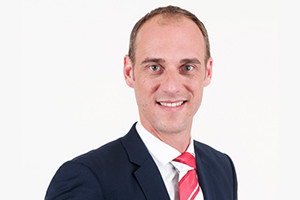 Mario Schmidtgen
Machinery and plant engineering
T +49 211 875 453 23
Project interview
Project example
Example of a project result
(anonymized)
Processed material groups i. a.
sheet metal enclosures, welded assemblies, cast components, three-phase motors, geared motors, converters, electrical switching elements, switchboard, cables, sensors, safety engineering, linear guides, warehouse, pneumatics, hydraulic drives and cylinders, chip conveyor, logistics, packing, energy
Example project-Scorecard
Project volume: 53 Mio. Euro
Processed volume: 41 Mio. Euro
Project team: 3 Consultants
Project duration: 10 Months
Savings outcome: 2.450.000 Euro
With us your company runs like a well-oiled machine!
Fell free to contact us. Tel.: +49 211 875 453 23 or Mail: info@kloepfel-consulting.com