E-Procurement: less stress and more time for innovative purchase
New types of digital shopping solutions are reaching the purchasing departments at a faster and faster pace. What all e-procurement solutions have in common is that they help purchasing managers to easily evaluate and interpret the enormous amounts of data that accumulate along the supply chain and in companies and to make them useful for production, purchasing, research and development as well as marketing.
With experience from 700 shopping projects of the Kloepfel Group, the Kloepfel Digital Transformation has developed digital shopping solutions for medium-sized businesses with all its requirements:
On average, buyers save 80% of their reporting time with the 360-degree analytics and purchasing controlling solution Einkaufstracker. Einkaufstracker is as easy to use as a smartphone and helps purchasing managers to gain valuable insights and forecasts.
Besides Data Analytics Consulting, the master data management for your project success is of high priority for us.
The Kloepfel eShop offers you multi-supplier catalog of numerous suppliers and corresponding price advantages on the market.
To reduce your product costs, to manage and procure, we support you in the implementation of your eSourcing.
Get rid of your paper archive and create transparency for your invoices and contracts with our document management system.
Use our coaching sessions and seminars to develop and implement your digital roadmap for your purchasing 4.0.
Establish no-touch processes for automation, more transparent processes and higher compliance along the entire value chain.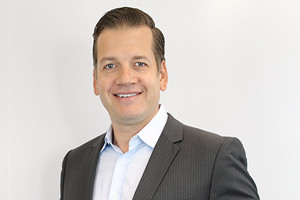 Marc Kloepfel
Executive Board
T +49 211 875 453 23