Sector: Service Company
Purchasing: serving to increase profit
The market for services has changed rapidly: a high level of transparency, immense price-driven competition and a short lifespan for competitive advantages. Purchasing these immaterial services is now difficult to distinguish from purchasing industrial or material products. Long-term customer relationships are at risk due to factors such as e-procurement, regular tendering, etc. In addition, for many service companies purchasing is not consistently centralised (rather than dedicated purchasing); typically, the purchasing process is the responsibility of the specialized departments. However, cross-departmental purchasing is very inefficient and cost-intensive. Alongside staff costs, the cost structure is shaped by classic equipment costs and overheads (IT, marketing, energy, facilities, etc.). In the Kloepfel team's experience, the savings potential for service providers is up to 20%. Kloepfel Consulting will help you to gain sustainable economic advantages through systematic optimisation of these costs!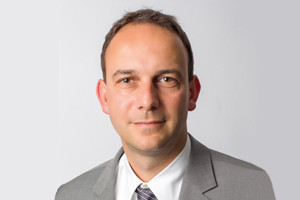 Marcus Schilling
Director Service Company
T +49 211 875 453 23
Customer opinions:
Tempton Holding GmbH
"Savings were presented in a transparent way, with a focus on sustainability of these savings, which we can confirm from today's standpoint."
RUF Jugendreisen Trend Touristik GmbH
"Particularly worth mentioning is the very successful performance in bus logistics, because due to your methodical approach we were able to generate the best possible result for our company and eliminate the "cartel" that dominated the market."
SITA Airport IT GmbH
"Your communication and your appearance towards our suppliers were always in the spirit of SITA Airport IT GmbH and characterized by a professional and structured approach."
FC Gelsenkirchen Schalke 04 e.V.
"Your "outsider's view" has opened up new perspectives for us."
Project interview
Gerken
H.E.A.D. Steigenberger Group
Sparkasse Duisburg
Volksbanken Münster
Project example
Example of a project result
(anonymized)
Processed material groups i. a.
logistics inkl. courier services, IT, telecommunications, printer management, energy (power, gas), auditing, tax consultancy, insurances, office stationery, personnel services, printed materials
Example project-Scorecard
Project volume: 80 Mio. Euro
Processed volume: 40 Mio. Euro
Project team: 2 Consultants
Project duration: 8 Months
Savings outcome: 1.000.000 Euro
Services that pay off.
Fell free to contact us. Tel.: +49 211 875 453 23 or Mail: info@kloepfel-consulting.com