Project interview Gerken Arbeitsbühnen
Sector: Service industry
Products: Working platforms, Construction sites shutdown service
Optimization measures including:
Market and supplier research, tenders
Workshops with existing suppliers to identify collaborative realizable savings potentials
Supplier supplementation in areas such as energy
Exemplary processed material groups: spare parts, telecommunications, and tires
Michael Quath, Purchasing Manager of Gerken Arbeitsbühnen GmbH, on a joint purchasing optimization project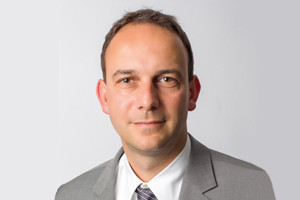 Marcus Schilling
Director Service Company
T +49 211 875 453 23
Michael Quath: We were very open-minded, because I already knew Kloepfel Consulting positively from one of my previous activities. In addition, we approached the project differently than other companies would have done. Despite our good economic situation, we are constantly improving our costs on our own initiative. We decided on this additional cost-saving project not because of the fight against financial difficulties, but to strengthen our competitiveness. Together with Kloepfel Consulting, we evaluated all relevant cost groups. In some groups we were and are very well positioned due to our previous cost optimization. In other areas such as energy, telecommunications and insurance, however, Kloepfel Consulting was able to show us significant opportunities for improvement.
Michael Quath: We wanted to review ourselves, our costs and our cost management on the one hand and on the other hand to take up possible improvements from the market. The decision on this project was also very easy for us due to the fair remuneration system of Kloepfel Consulting, which is financed exclusively through the realized savings and the thus clear cost risk.
Michael Quath: The achieved cost reductions will enable us to be even more competitive in the market, pass on our better conditions to our customers and further develop our strengths in service. We regard this as an absolutely necessary strategic measure for the long-term strengthening of our company, which in turn gives us the financial possibilities to achieve entrepreneurial success.
Michael Quath: The working method was very structured and transparent. We always had control over the entire project, as the Kloepfel team first submitted the detailed weekly reports in written form and then discussed them with us. In weekly meetings, the further procedure for each topic was coordinated and optimized. That was very comfortable. Here one could see exactly at which project point which savings could be achieved. Finally, we received a final report on each point, which showed which savings were achieved, which new prices and conditions apply and also what and which remuneration Kloepfel receives for this.
Michael Quath: It certainly was, without a doubt. We experienced the employees as very pleasant. Our employees and the Kloepfel team were ultimately united by a very pragmatic attitude, a hand-on mentality. We had the impression that Kloepfel Consultants did not want to achieve success with the crowbar. Instead, they discussed with us the overall entrepreneurial sense of a measure. They have also taken up our company philosophy to a certain extent in order to be able to negotiate and speak with our suppliers in our interest. Of course, problems such as changed expectations and controversies arise in such a project, but we have been able to discuss them openly and solve them constructively together.
Michael Quath:
We have decided beforehand which suppliers Kloepfel Consulting should talk to alone and with which we absolutely want to sit at the table. In advance, each supplier was informed in a joint letter that Kloepfel Consulting would approach the supplier on our behalf. Of course, suppliers have tried to get back in direct contact with us. Here, however, the success of such a project is also determined by a certain consistency. All in all, we were certainly very satisfied with the process and the results. Here, the open communication and competence of the local purchasing consultants and many specialists in purchasing consulting in the background were decisive.
Thank you very much for the interview!
Services that pay off.
Feel free to contact us. Phone: +49 211 875 453 23 or Mail: info@kloepfel-consulting.com