Profile of Prof. Dr. Helmut Thoma
After his apprenticeship in a dairy factory, Thoma graduated from night school in 1958 and then studied law at the University of Vienna. There he also received his doctorate in 1962.
After various internships at courts and work in various chambers, he headed the legal department of ORF "Österreichischer Rundfunk" from 1968 to 1973.
In 1973 he moved to the IPA "Information et Publicité Allemagne" in Frankfurt, the German general agency of "Radio Luxemburg".1975 Geschäftsführer der "IPA Plus Deutschland", Frankfurt.
1975 CEO of "IPA Plus Deutschland", Frankfurt
1982 Program director of "Radio Luxemburg
One outstanding stage in his career was the founding of the private TV channel "RTL plus" in Luxembourg in 1984.
1988 "RTL plus" moved to Germany under his chairmanship. This was connected with the renaming of the TV channel to "RTL Television".
The television channel became market leader in Germany in 1992 and became Europe's most successful TV station in the "Thoma era".
Helmut Thoma is considered the "founding father" of European private television.
Besides numerous television awards, such as "Bambi", "Golden Camera", "German Media Prize" etc. and honors, he was awarded the renowned "Emmy Award", the "Television Oscar", in 1994, in recognition of his international career.
After his television career at "RTL Television", he advised the then Prime Minister of North Rhine-Westphalia, Mr. Wolfgang Clement, as media representative.
From 2007 to 2009, he was Chairman of the Supervisory Board of "freenet AG" and is still a member of the Supervisory Board.
As media consultant for "Axel Springer Verlag's", he represented "Axel Springer Verlag" on the Board of Directors of "Dogan TV Group", Istanbul from 2008 to 2013.
Today, in addition to many national and international administrative and supervisory board mandates, Prof. Dr. Helmut Thoma is active in cable, internet and television companies and is currently dedicating himself as co-owner and managing director to his new great passion, the development and conversion of Europe's largest regional television "NRW TV". Thoma has already successfully launched a program for young viewers (14-29) called "Nix TV".
Helmut Thoma looks back on a media career of almost 48 years now.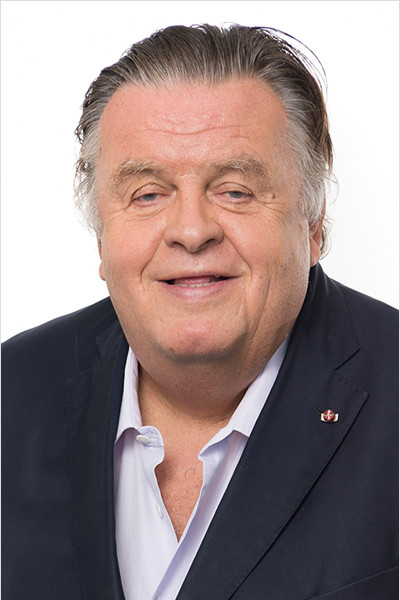 Prof. Dr. Helmut Thoma
Chairman Advisory Board Austria