Sector Automotive
Your purchasing – the driver of returns and innovation
For manufacturing companies in the automotive supply industry, purchasing is one of the most essential components for surviving and securing success. Continual demands for improvements from OEMs despite fluctuating raw material prices, long approval processes, securing reliability of supply and influencing customers are just a few of the daily challenges. In the competitive and globalised automotive industry, it can often be that every percentage point counts – it requires a lot of negotiation and investment.
Together with the specialist automotive team, you can increase your company's success even further. As well as improving prices and conditions for all direct and indirect materials, reducing overheads and identifying new procurement channels, our international team provides professional support in the areas of global sourcing, increasing transparency through cost structure analyses, value analysis-based optimisation and holistic monitoring of machinery investments.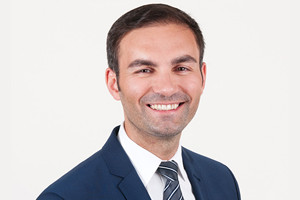 Efe Duran Sarikaya
Executive Board
Director Automotive
T +49 211 875 453 23
Kundenstimmen
Joma-Polytec GmbH
"To summarise, we have found that Kloepfel Consulting has provided us with measurable savings, which are having a direct impact on the company's result. At the same time, Kloepfel Consulting has highlighted additional potential, which our own employees can continue to develop once the project has been completed."
Preh GmbH
"The professional and timely implementation of the project "NAFTA procurement market analysis", led by Mr Philip Nolte, really impressed us."
Grammer AG
"At the beginning of the project I was very doubtful about the sense of such a project, however the way you included our internal departments into the project brought wide acceptance for your work."
Winkelmann Group GmbH & Co. KG
"The employees found more pleasure in their work, the appreciation of the management has increased. This is the second purchasing optimization project in eight years and you can see that the dynamics in purchasing should always be refreshed."
Project interview
Project example
Example of a project result (anonymized)
Processed material groups i. a.
granulate, plastic injection moulding, thermoset plastic, steel, Aluminium, elastomers, stainless steel, chipping, machine shop, caps, cast components, motors, gearbox, isolation, surface treatment, varnishing, chromium plating, casing, electronic components, extended workbenches, bowden cables, connecting components, resources, MRO, material and overhead costs, capital goods, commodities, tools, substances, gas struts, bolt, ball bearing, rubber coating
Example project-Scorecard
Project volume: 215 Mio. Euro
Processed volume: 76 Mio. Euro
Project team: 3 Consultants
Project duration: 10 Months
Savings outcome: 4.309.299 Euro
So that your company continues to accelerate in the future!
Fell free to contact us. Tel.: +49 211 875 453 23 or Mail: info@kloepfel-consulting.com